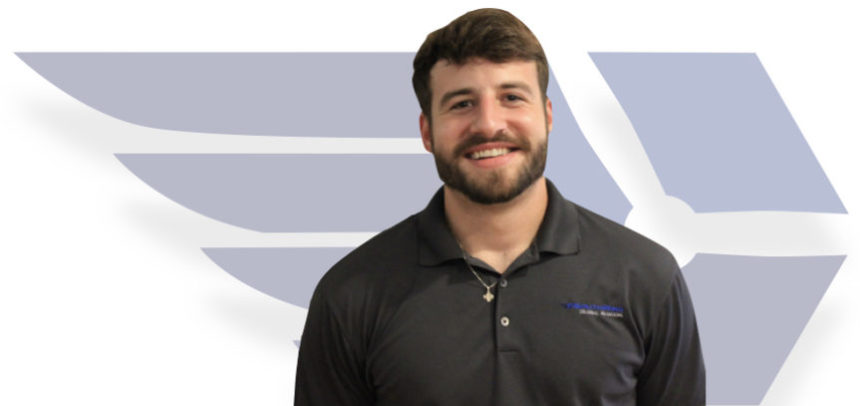 Turner Landon
Operations / Analytics Turner@SouthWindGlobal.com
Turner grew up with aviation always present in his life. As a child, he often flew with his father. Turner completed his first solo flight at the age of 16. As he was spreading his wings for the first time on his own, he was also preparing to spread his wings with a new career.
Turner began his career in the aviation industry as a line service operator at an FBO in Hutchinson, Kansas where he gained a strong knowledge and work ethic for his future in general aviation. Continuing on this path, he worked seasonally at SouthWind Global Aviation, first as an Aircraft Disassembly Technician, and later as an Operations Team member intern. Throughout this period, Turner attended Kansas State University where he achieved a B.S. in General Management, and a B.S. in Supply Chain and Operations Management.
Following graduation from Kansas State, Turner began full time duties at SouthWind Global Aviation in Operations. Turner is working towards a Commercial Pilot's Certification to join the Flight Operations Team in the near future.