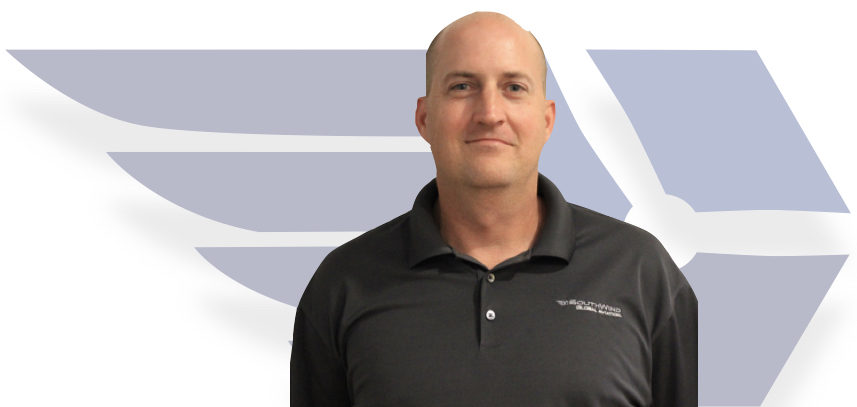 Patrick Drack
Operations / Logistics Patrick@SouthWindGlobal.com
Following his completion of education, Patrick held several management positions at Wells Aircraft, serving as a line service manager, and later operations manager. After Wells, Patrick accepted a position as an aerial applicator for AG Air Service flying Air Tractor aircraft. While working as an agricultural pilot, he obtained a technician job at Signature Flight Support located at Wichita Dwight D. Eisenhower National Airport and increased his knowledge of aircraft and the general aviation industry.
Later, Patrick joined SouthWind Global Aviation in the Disassembly, Packaging, and Logistics department. He is also the customer contact for all aircraft shipping operations for SouthWind. Along with these roles, Patrick is involved with aircraft maintenance and continues to fly for the company as a commercial pilot as well.